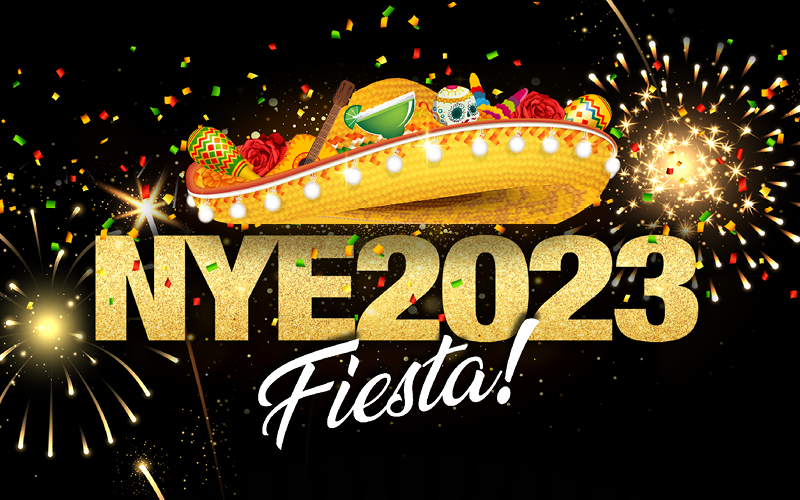 NYE 2023 Fiesta!
JOIN US FOR A FIESTA WITH OVER $20,000 IN PRIZES! 
SATURDAY, DECEMBER 31 • STARTS AT 8AM
Let's taco 'bout all the ways YOU can win on December 31!
$5 PROMO PLAY | 8AM - 5:45PM | $10 PROMO PLAY | 6PM - 11:45PM
Win your share of $18,000 in CASH and FREE PLAY prizes with over 11 HOURS of sizzling Hot Seat drawings every 15 minutes from Noon - 11:45pm! 
Enjoy NYE Party Favors and Sombreros distributed throughout the night, Beer & Chicken Band live inside Club 60 West and a NYE 2023 T-shirt Giveaway at midnight! Then, end the NYE celebration with a $5 FREE PLAY from 12:15AM - 2AM!