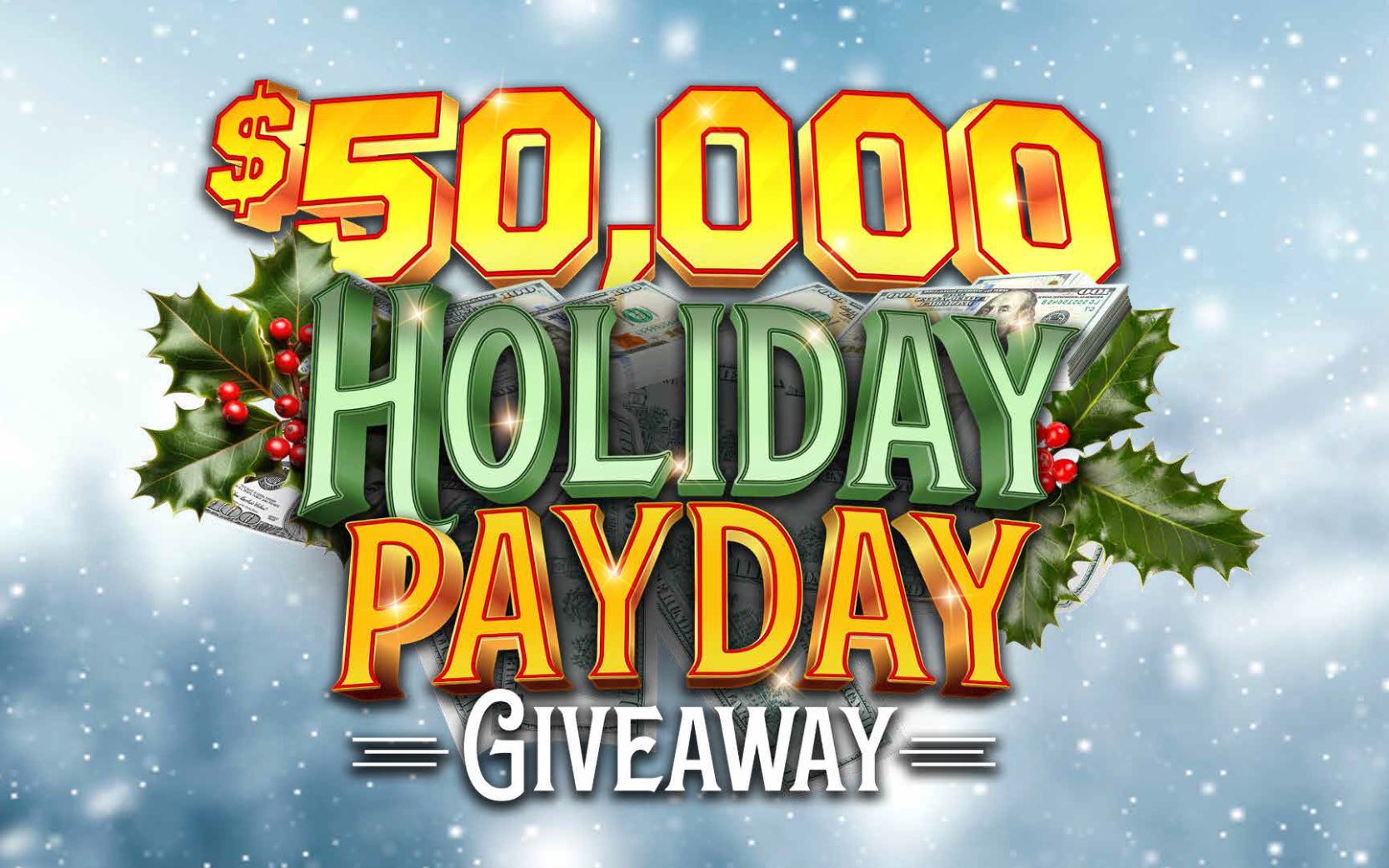 $50,000 Holiday Payday Giveaway
Saturdays • 7PM - 10:15PM
Cash Flurries Are Headed Your Way!
EARN ENTRIES: NOW  – DECEMBER 23
DRAWINGS: SATURDAYS • 7PM – 10:15PM
FINAL DRAWING DECEMBER 23
You'll be seeing green during the holiday season as you earn entries for every 50 slot points earned! Each Saturday play with your Club Wyandotte card to win your share of $50,000 in CASH and FREE PLAY prizes! One lucky guest will get a payday of $2,500 CASH each week in November!
December Weekly Prize: $250 FREE PLAY every 20 minutes from 7PM - 10PM 
December Weekly Grand Prize: $5,000 Cash at 10:15PM